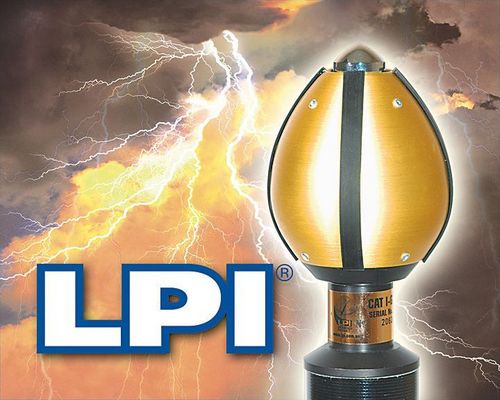 ESE Lightning Arrester
Product Description
Working of ESE Lightning Arrester:
The upward streamer is timely released as the ESE air terminal makes use of the the naturally occurring electrical field.
It is possible through this process that dangerous lightning energy can be controlled at a desired point safely and efficiently.
The rise in voltage is caused by the electrical field surrounding ESE Lightning Arrester the LPI Stormaster as the thunderstorm gathers overhead.
As the downward leader approach towards the protected area, electric field increases and triggers an upward streamer from the ESE terminal.
The quick and advance initiation enables protection of larger area by ESE compared to a conventional rod, according to the NF C 17-102 (2011).
As the upward streamer is released from the finial tip prior to other competing structural points, ESE terminal becomes a favored point for capturing the lightning discharge within the safeguarded area.

Certified Performance:
Allied Power Solutions is one of the reputed names in the field of lighting protection, which has invested significantly in field and laboratory testing in some measure of its R&D commitment.
The proto-type models developed during the Stormaster ESE development were tested under high voltage conditions.
An independently accredited test laboratory carried out tests on Stormaster terminals in line with the French National Standard NF C 17-102 (2011).
Stormaster ESE terminals' final tests displayed performance at par to the Standard. CPRI (Central Power Research Institute), Bangalore, Government of India tested and certified LPI Stormaster ESE lightning air terminal.

Product Details:
Arrester Type: Station Type, Distribution Type, Intermediate Type
It is a safe and efficient system designed to protect any building from direct lightening strikes. It's work is to capture the lightning energy at a desired point.
| | |
| --- | --- |
| Arrester Type | Distribution Type,Intermediate Type,Station Type |
| Brand | LPI |
| Lighting Protection Material | Copper |
Trade Information
As per requriement Per Month

Same Days