Lightning Arresters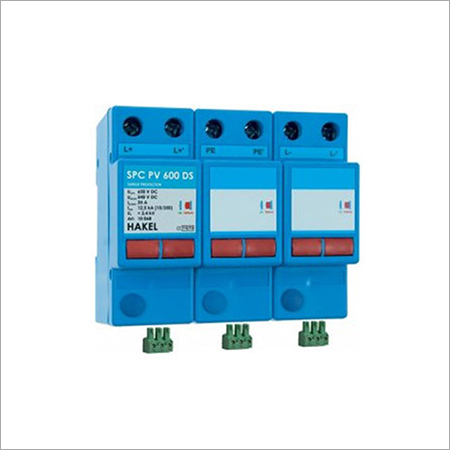 Lightning Arresters
Product Description
We are indulged in rendering a huge array of Lightning Arresters. These are generally utilized on electrical power systems. These are able to protect the insulation and conductors of the system. Provided arresters are well known for its extreme voltage terminal without causing any defects of lightning issue. Lightning Arresters are easy to installed to protect homes and power lines from a danger power situation. These are also suitable in the telecommunication sectors and other industrial purpose.
Specification
| | |
| --- | --- |
| Color | Blue |
| Brand | Hakel |
| Weight | 900 g |
| Lifetime | min.100 000 h |
| Degree of protection of enclosure | IP 20 |
Frequently Asked Questions
1. What's the process of a lightning arrester?
Ans - A ground terminal and a high-voltage terminal are features of the standard lightning arrester. The current from the surge is deflected through the arrester, usually to earth, when a lightning surge (or switching surge, which is very similar) passes through the power line to the arrester.
2. What are lightning arresters used for?
Ans - Because of the high voltages present, lightning arresters aid in preventing lightning damage to the equipment. The lightning arrester gives the current a low-impedance path all the way to the earth. After then, it returns to its original operational state.
3. What benefits do lightning arresters offer?
Ans - Your propertys structural integrity can be protected from lightning and other electrical discharges by having a lightning arrestor installed on the exterior of the building. This can help you save a tonne of money if your property is frequently struck by lightning because of its location, construction, or other factors.
4. Does lightning attract to a lightning arrester?
Ans - A lightning protection system only blocks a lightning strike and offers a discharge path for the potentially harmful electricity to reach the ground.