Surge Filter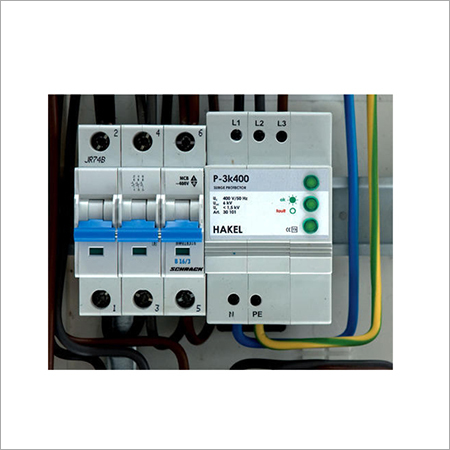 Surge Filter
Product Description
Surge Filter is a safety element which can be used in single as well as multiphase electrical power distribution system for the protection of electrical elements and installations from large current signals. It is designed and developed by our team of skilled professionals by using top quality industry class materials that makes it capable to withstand high temperatures and voltages. Surge Filter is also beneficial against the direct as well as indirect lightning strikes and upstream load switching.
Specification
| | |
| --- | --- |
| Housing Type | Porcelain |
| Brand | Hakel |
| Arrester Type | Distribution Type |
Frequently Asked Question
1. What functions do surge filters have?
Ans - Electronic equipment can be protected from unwelcome power surges or "spikes" by using a surge protector, sometimes referred to as a surge suppressor. The majority of today's delicate electronics are extremely susceptible to even very small voltage increases.
2. What is the process of surge protection?
Ans - What Functions a Surge Protector? The electrical current from a standard surge protector travels along the outlet to a variety of the devices plugged into the power strip. The protector will direct any excess electricity into the outlets' grounding wire if the voltage should happen to rise above the permitted threshold.
3. What does surge protection seek to accomplish?
Ans - Protecting electrical and electronic equipment against power surges or transient voltage is the goal of surge protection.
4. What is surge voltage level?
Ans - When the voltage rises by 10% or more above the nominal mains supply, they take place. Many of the causes of voltage spikes are also those of sags. They can also happen when a heavy load is taken off, which causes the voltage on the power line to briefly rise.